COUNTRY MUSIC ARTISTS & BANDS (linkin' us too)
CONNY LEE (female artist, especially country-style)
HOA LEE, female singer (Flanders)
LIVIANA JONES - Great Lady, great voice, great music !
MIKE SHANNON - Canadian country artist
Paul & Helen Mateki - THE MATEKI'S - Texas country artists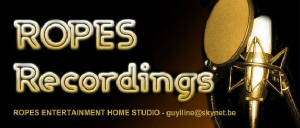 ROPES RECORDINGS HOME STUDIO - e-MAIL
TIM NASH - All round- & country vocalist/keyboards

SONG-WRITING ARTISTS (originals)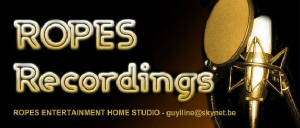 different fine COUNTRY sites (linkin' us too)
B.C.W.A. vzw (Belgian Country & Western Association)
B.T.T.R.C. vzw. & "Sons and Daughters of Texas"
C.V.V.C. Coördinatie voor verenigde countryclubs
COUNTRY PROMOTION (BE) & COUNTRY-WESTERN.BE
COUNTRY RECENSIE - Belgische & Nederlandse Artiesten
LWW - Linedance Western Waarheen
"SCDF" STICHTING COUNTRY DANCE FOUNDATION - Nl

COUNTRY & WESTERN CLUBS and
COUNTRY DANCE CLUBS (linkin' us too)
BLACK HILLS COUNTRY DANCERS - B-Zelzate
BLACK STALLION Country Dancers (Tournai-Kain)
BOOTS & BELTS CC ("Silver's" Club)
CHAPPARAL COUNTRY CLUB - Maubeuge
CHRISSY's LINE DANCERS - Merksplas
C.S.A.Country - Houtain St Siméon*********
COTTON FIELDS - (official site) - Seraing
COTTON FIELDS (2) - SkyNet Blog de "Scarlet"
COUNTRY DANCING CLUB DE GUARBECQUE (Fr.)
COUNTRY DANCING FELLOWS - Fr. (Claudie)
COUNTRY-NIGHT.be - Dimi & Angelique
COUNTRY STARS (The) - B. BREDENE W.Vl.
Cowboy-Club WILD MUSTANGS (Vosseslag/De Haan)
CRAZY BOOTS Country Dancers - Menen
DANCING BOOTS Country Dancers - Ingelmunster
DIXIES DANCERS (The) - B-Diegem **********
DIZZY LINE DANCERS - B-1502 Lembeek
DOUBLE D RANCH (Heist o/d Berg)
EAGLE STAR COUNTRY DANCERS - B-Perwez
FREE COUNTRY DANCERS - Nl-Ossenisse & Heikant
FREE COWBOYS of TEXAS (37th) - MERELBEKE**********
FRIENDLY COWBOYS (The) - Nl-Terneuzen
FREE SILVER WINGS C.D. (Knesselare)
FREE SPIRIT (St. Kruis Winkel)
GUARBECQUE COUNTRY DANCING CLUB DE...)(Fr.)
GERONIMO'S FRIENDS & CRYSTAL ROAD (Wall.)
GOLDEN REBEL DANCERS (The) - OOSTENDE
HEART OF THE WEST (CC) - Ettelgem
HIGH MOUNTAINS CD (Nicole & Beecky)
KENTUCKY FARM DANCERS (The) - EVERGEM I.Vl.
LITTLE COUNTRY STARS (The) - B.Bredene - W.Vl.
LITTLE TEXAS - Country-western-Dance & Club
LONESOME COWBOY COUNTRY DANCERS (Zulte)
LONESTARS DANCERS (de CHAPOIS) Wall.
LOS CABALLEROS (Fuera De La Ley)-Wanfercee Baulet
LUCKY MEN CD. (The) - B-Wevelgem
MIDWEST COUNTRY LINE DANCERS (The) - B-Merelbeke
NOBODY - CC (Saloon De Mythe @ Ardooie)
O.K. CORRAL WESTERNCLUB (Ichtegem)
OLD KENTUCKY CC & CD - B-Aartrijke
PRIDE OF TEXAS (The) C.C. - B-Wommelgem
RENEGADES CD - 1932 WOLUWE-SAINT-ETIENNE
SILVERSTONE LD - B.Ninove (Outer)
"SOME DAY SOON" Country Dancers**********
STAR FOREST CREEK - Western Club NAZARETH
SUNSHINE DANCERS [The] - Kruishoutem
SWEETHEART DANCERS (The) - Eksaarde
TAMARA COUNTRY DANCERS (The)**********
TENNESSEE OLD TIMER (Dancers-Flemalle)
Tennessee Oldtimer CD(Site 2).
TERREL's TEX. RANGERS 37th.Cav.Reg. MERELBEKE**********
TEXAS COUNTRY DANCERS - (Carin Care) LENAARTS
TEXAS DANCERS 4040 Herstal (Josiane & Guy)
TEXAS REBELS (The) - 9000 GENT
WAMBLER'S (The)- The "One team, one heart" LD club
WESTCOAST RANGERS - Poperinge (B)
WESTERN COUNTRY CLUB - Fr.LEERNES-MARIEMBOURG
WESTERN STORY (Club de Danses Country - en ligne et en couple)
Westhoek Western Club TEXAS RANGERS - VEURNE (Myosotis)
WHITE BISONS (The) - LAARNE (cfr site)
WILD LEGEND DANCERS - FEIGNIES Fr.Nord)
WILD MUSTANG VALLEY Free CD **********
WILD MUSTANGS Cowboyclub (Vosseslag/De Haan)
WILD OWL COUNTRY DANCERS-B - GYZEGEM
WILD STALLION COUNTRY DANCERS - Dinant (B)

COUNTRY RADIO'S (linkin' us too)

JUKE- & VIDEO BOX

SALOONS [Ranches-Bars-Resto's] (Country - Western-style)

LITTLE CREEK - B-4180 Comblain-La-Tour - SALOON/RANCH
The REDBARN SALOON - B.Zaffelare
the VALLEY RANCH (B-5334 Florée)

Native American SITES
UNDER

CONTRUCTION

FRIENDS in Low (& high) Places...
AL-PRODUCTION (Prof. video montages)
ALAN & SONIA's WESTERN DANCE SITE (UK)
ARNE STAKKESTAD (Choreograaf van o.a. "Cheyenne Woman")
BACK to the SIXTIES (Germain Vandeweghe-SHADOOGIES)
Mr. JOE (Danny Criel) (huis-fotograaf bij de SPIRIT OF HORSES)
Scarlet O'Hara - (WESTERN STORY & COTTON FIELDS - Liège)
SHARK - SWEETHEART (Fredero Redbarn)

COUNTRY - Agenda - sites (linkin' us too)
LINE-DANCE EVENEMENTEN (Roberto Calpe)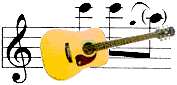 Backgound music are partial tracks of own written & SABAM registered songs